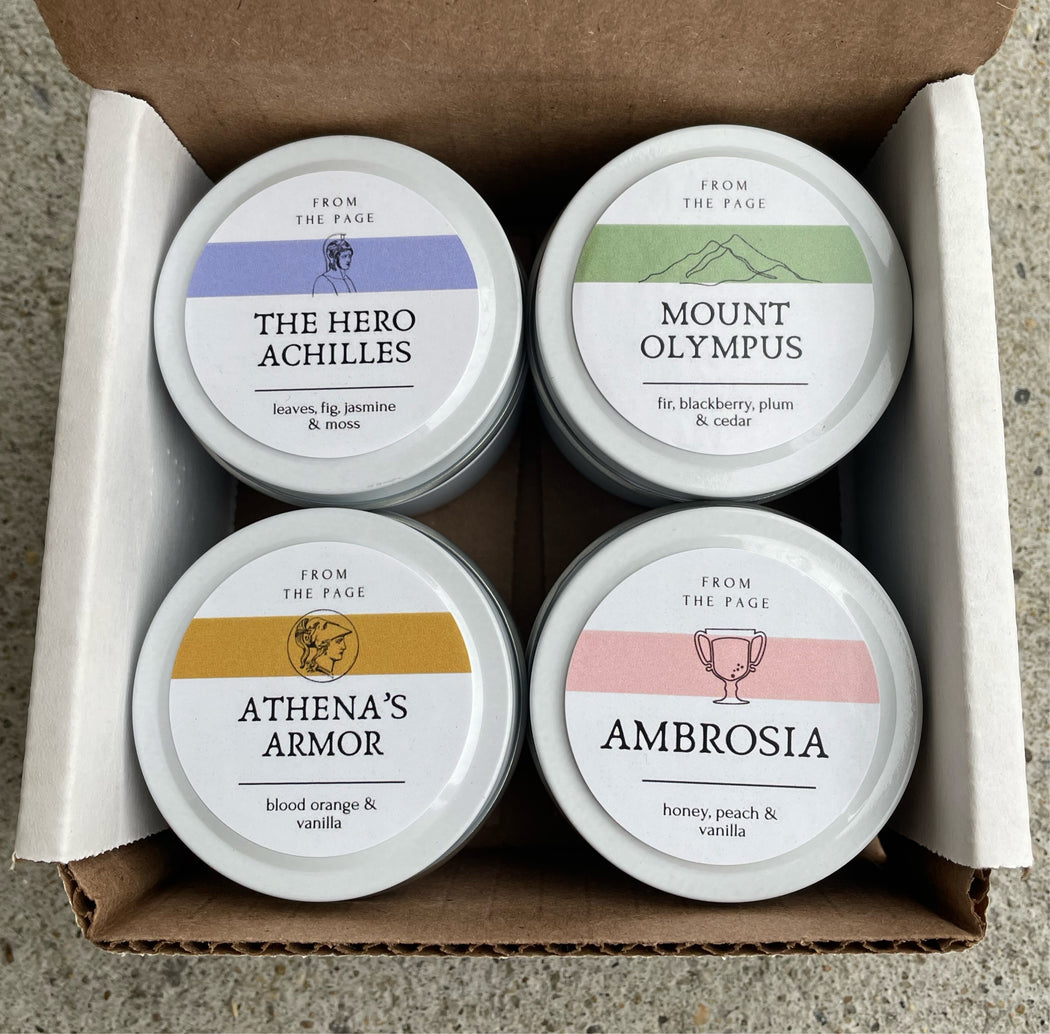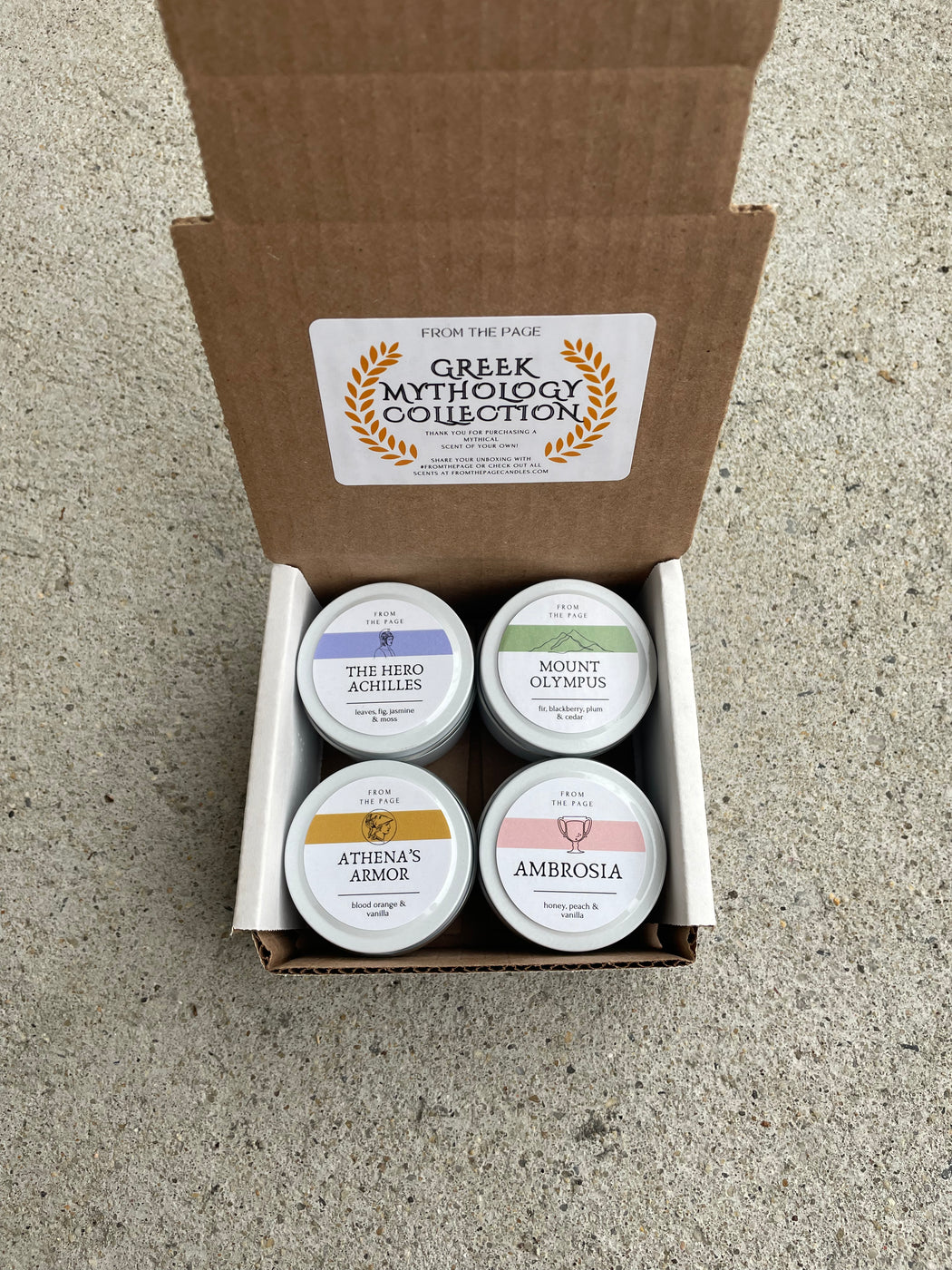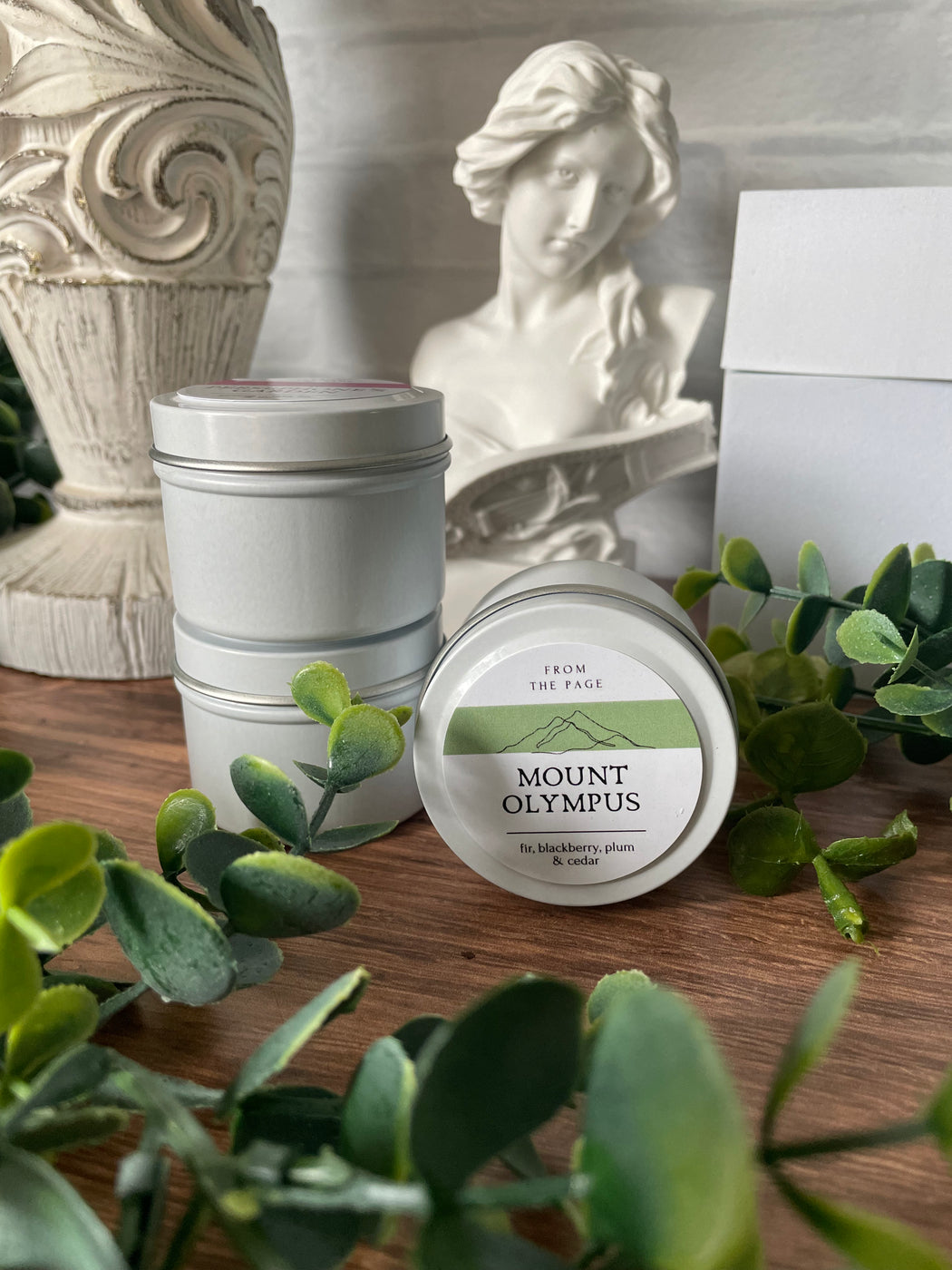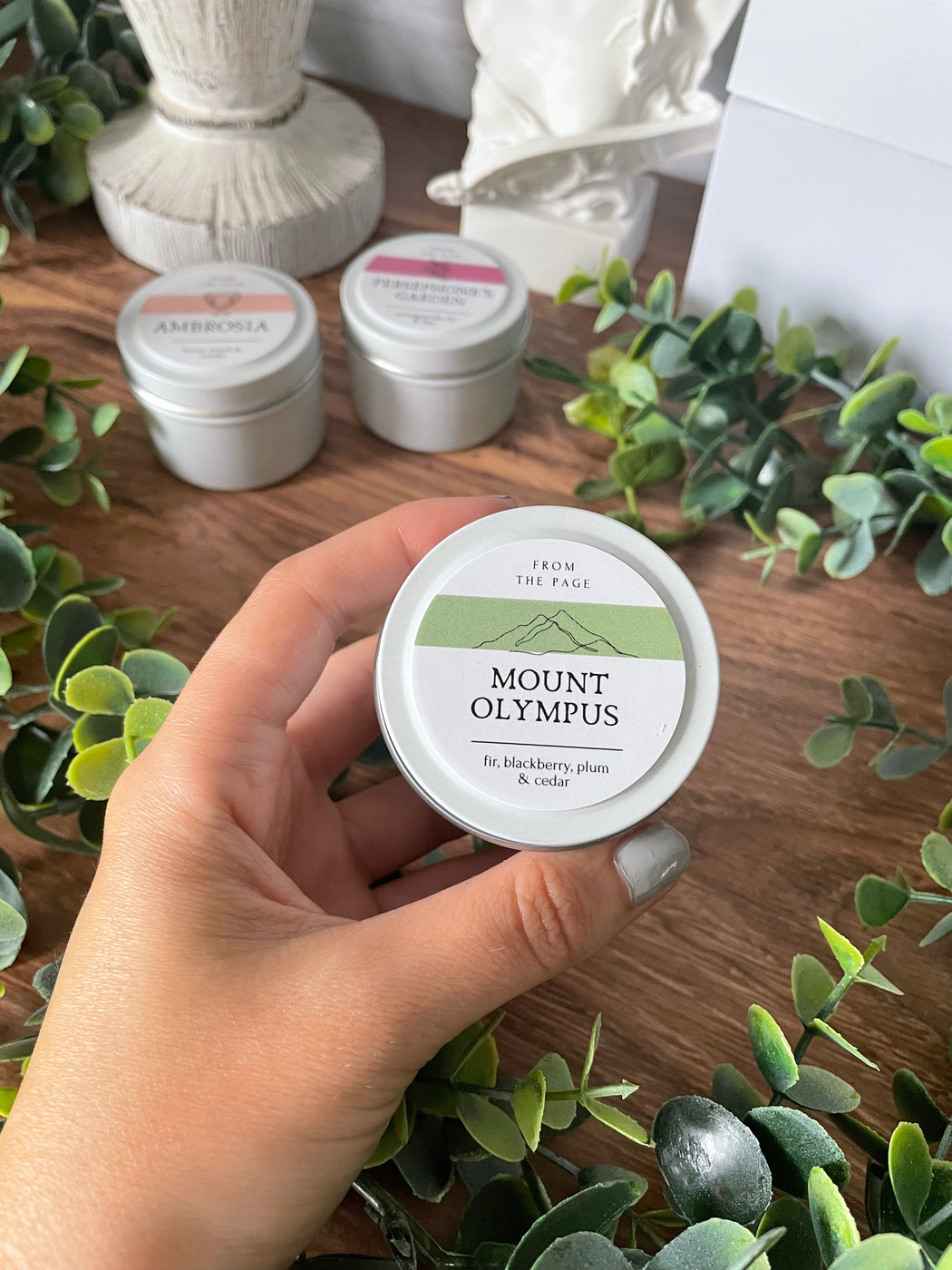 Mythology Sampler Pack - option 1
This set is perfect to get a sample of the Greek mythology candles!

This pack has FOUR 2 oz candles which burn for 10-12 hours.
Pack 1 includes:
•The Hero Achilles: leaves, fig, jasmine & moss
•Mount Olympus: fir, blackberry, plum & cedar
•Athena's Armor: blood orange & vanilla 
•Ambrosia: honey, peach & vanilla 


Candle Info:
-2 oz white candle tin 
-soy, vegan and hand poured 
-burn time 10-12 hrs 

Gift Boxes:
If you'd like your candles in the white gift box shown for easy gifting, you can add that option on!