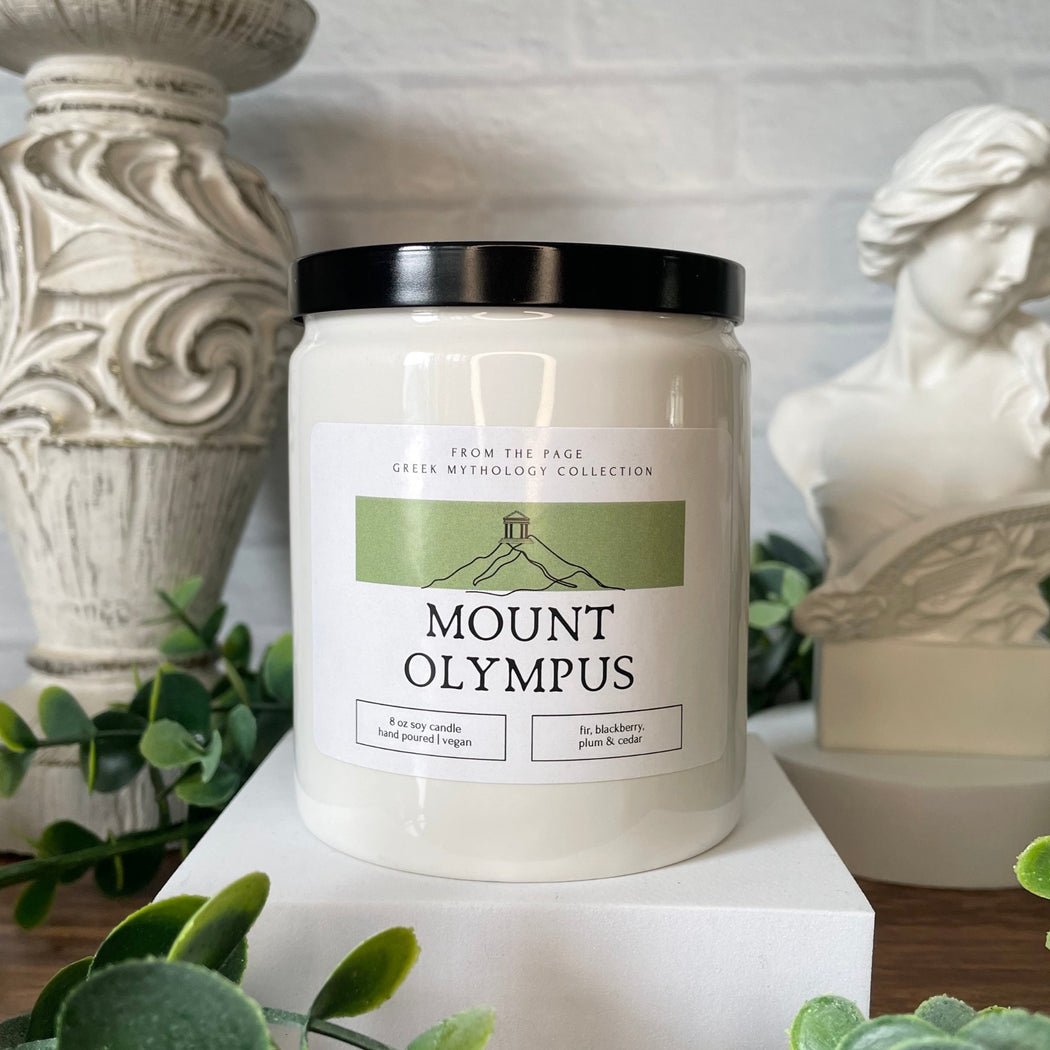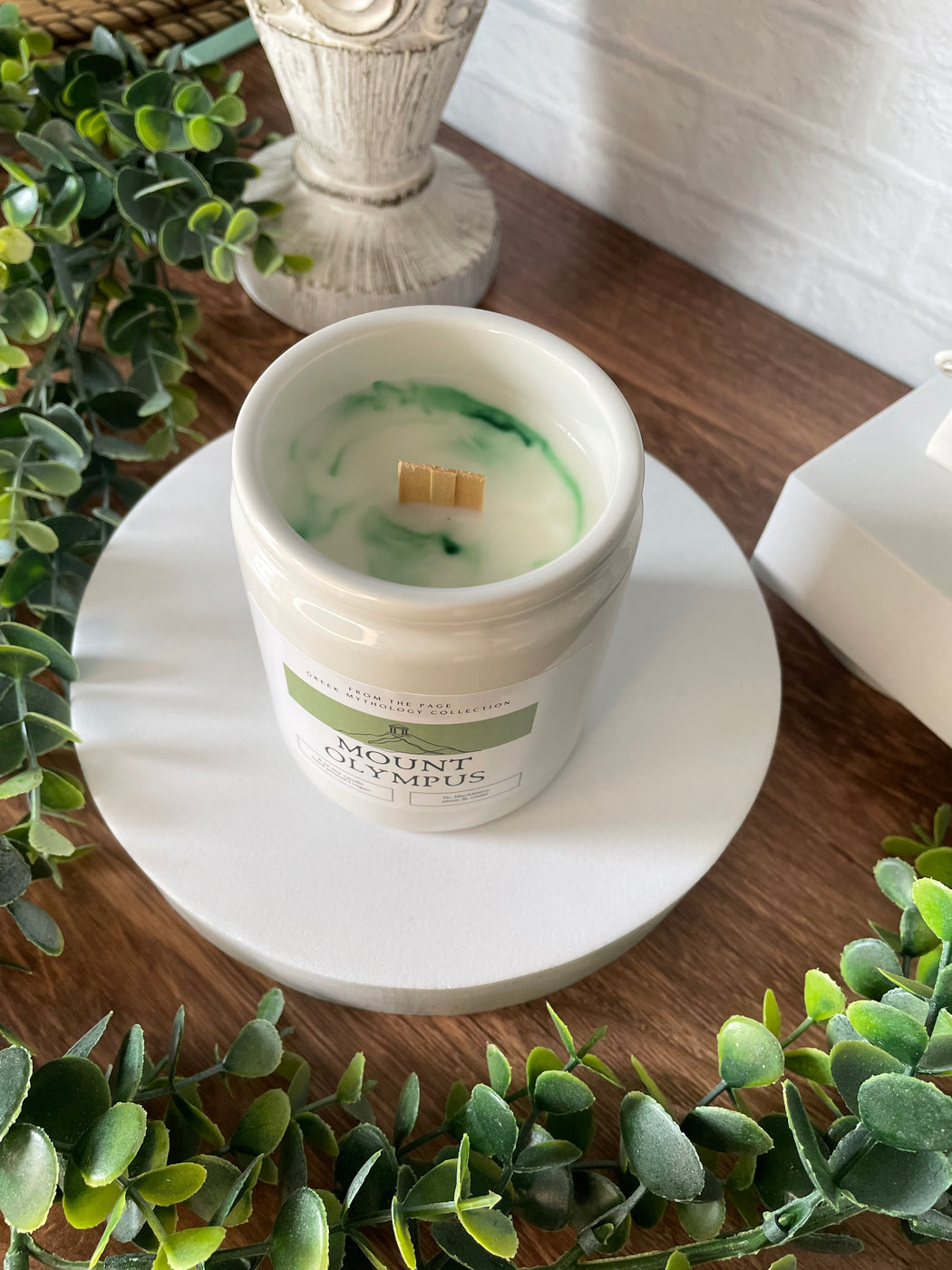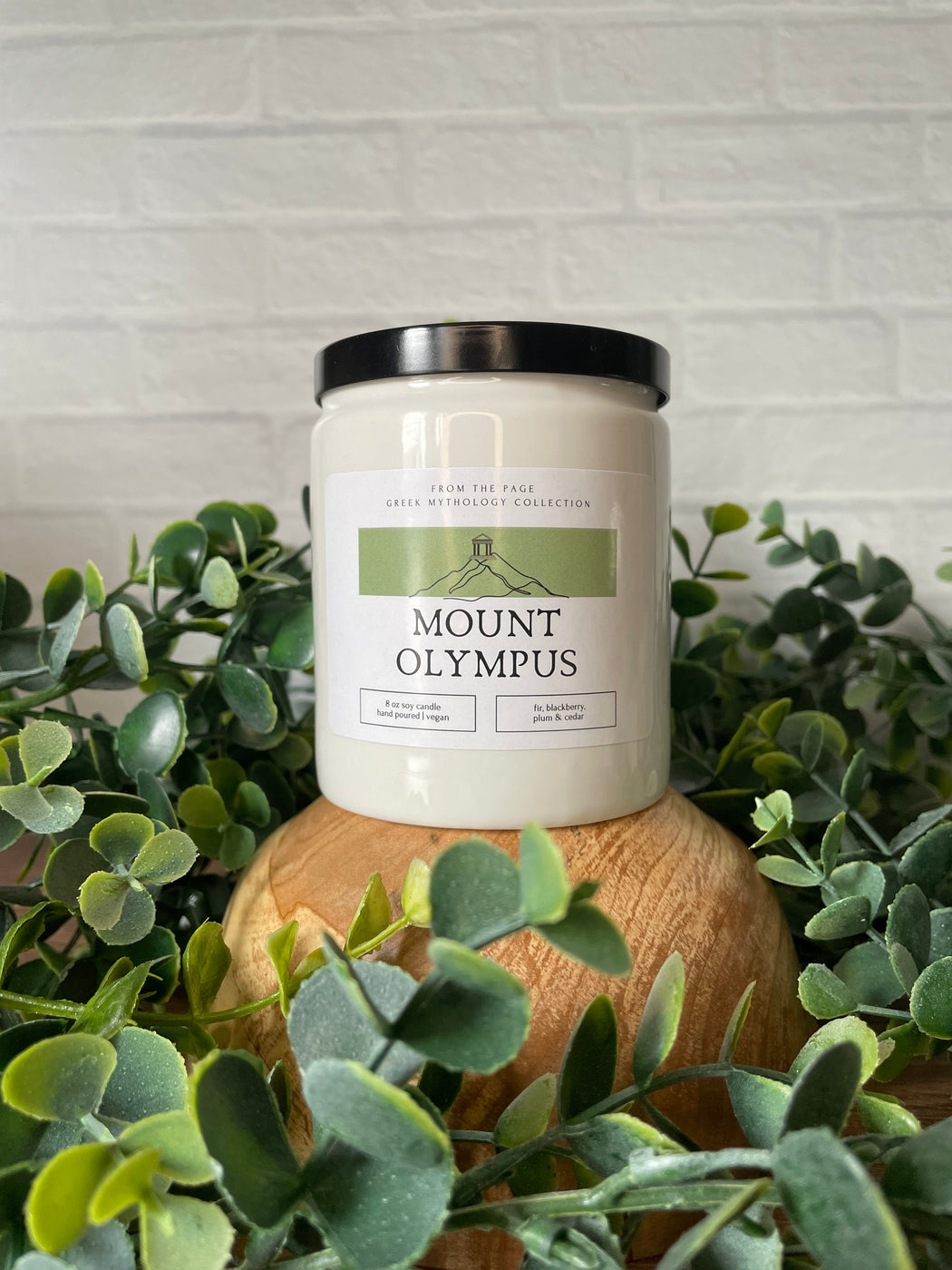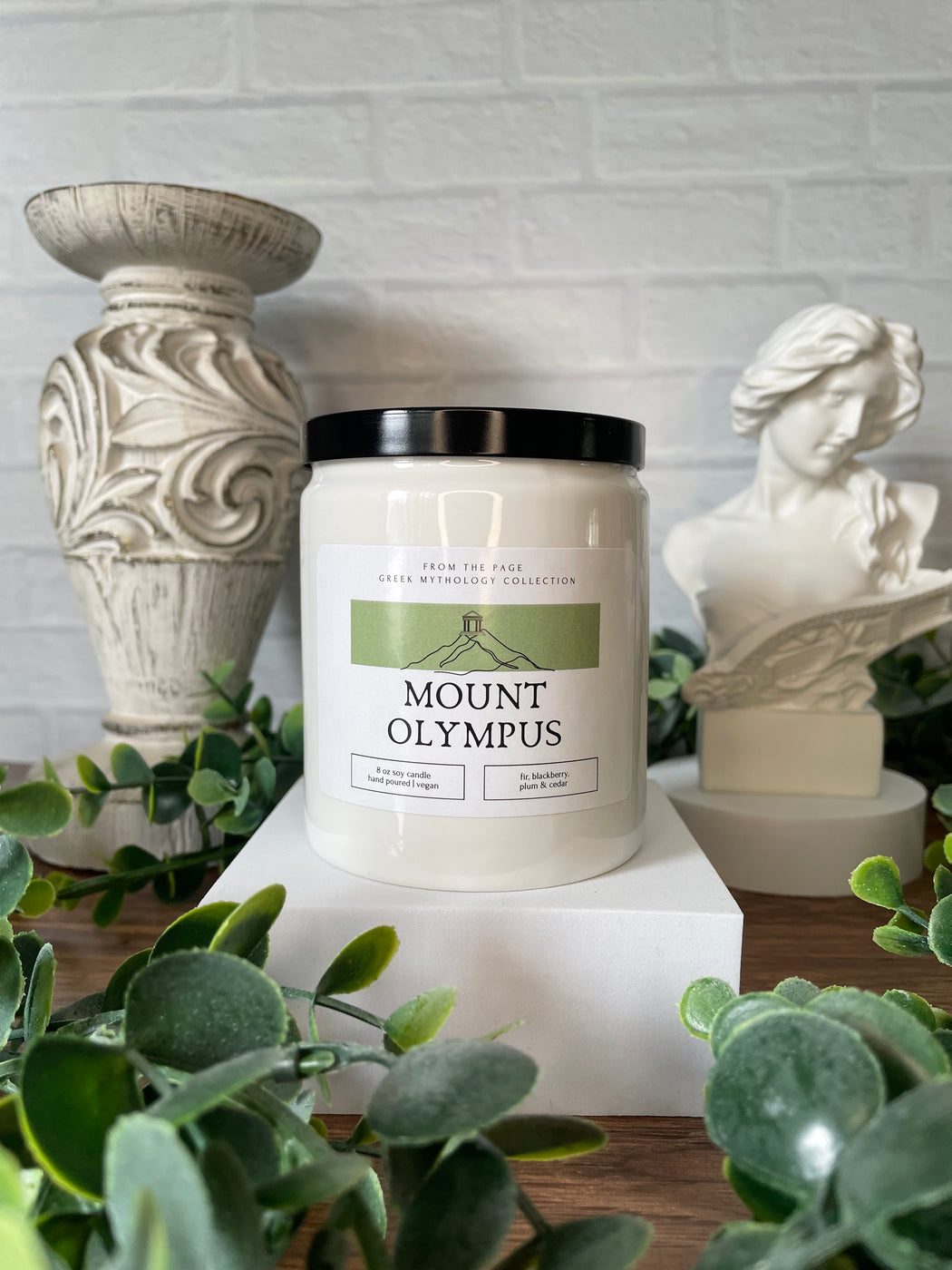 Greek Mythology Collection
These candles are inspired by the wonders of Greek Mythology, and perfect for all fans of mythological stories and tales.
Mount Olympus will transport you to the home of the gods! It smells like fir, blackberry, plum and cedar - a fruity and woodsy scent!
__________________________________
Candle Info
-8 oz soy candle
-hand poured & vegan
-phthalate free fragrance oil infused with essential oils
-wooden wick, colored swirl on wax 
-burn time 50+ hrs
**note: this is a slightly different scent than the original - it's the same base but has blackberry now!