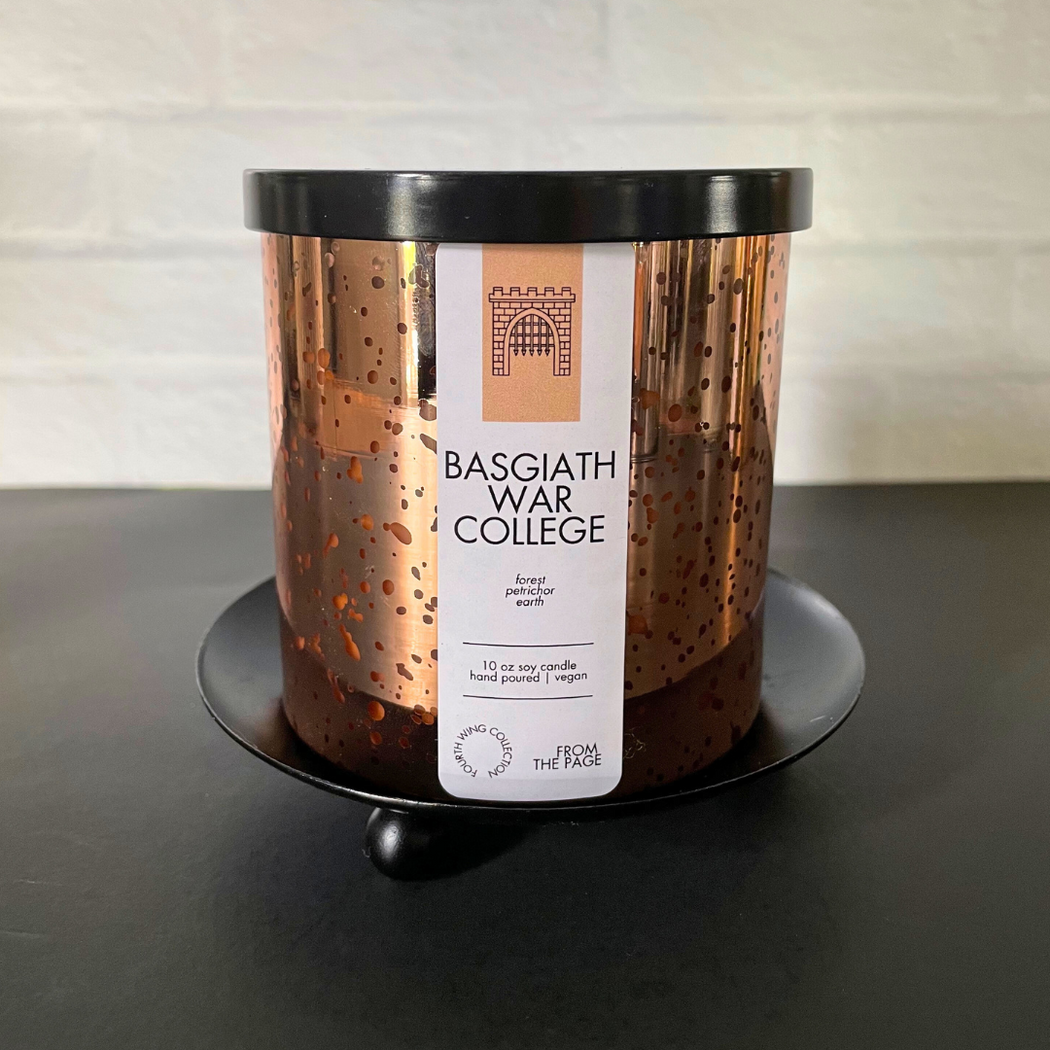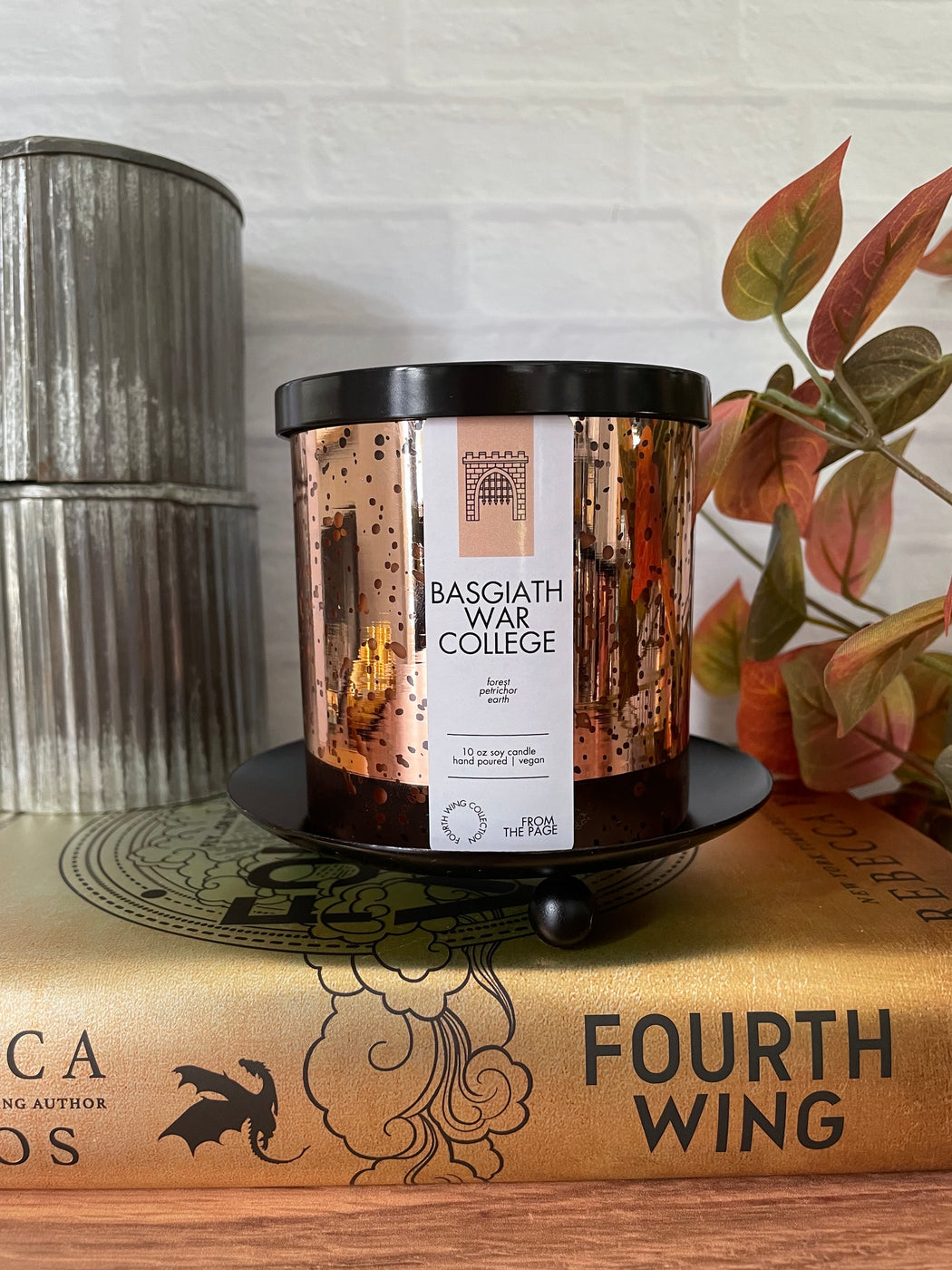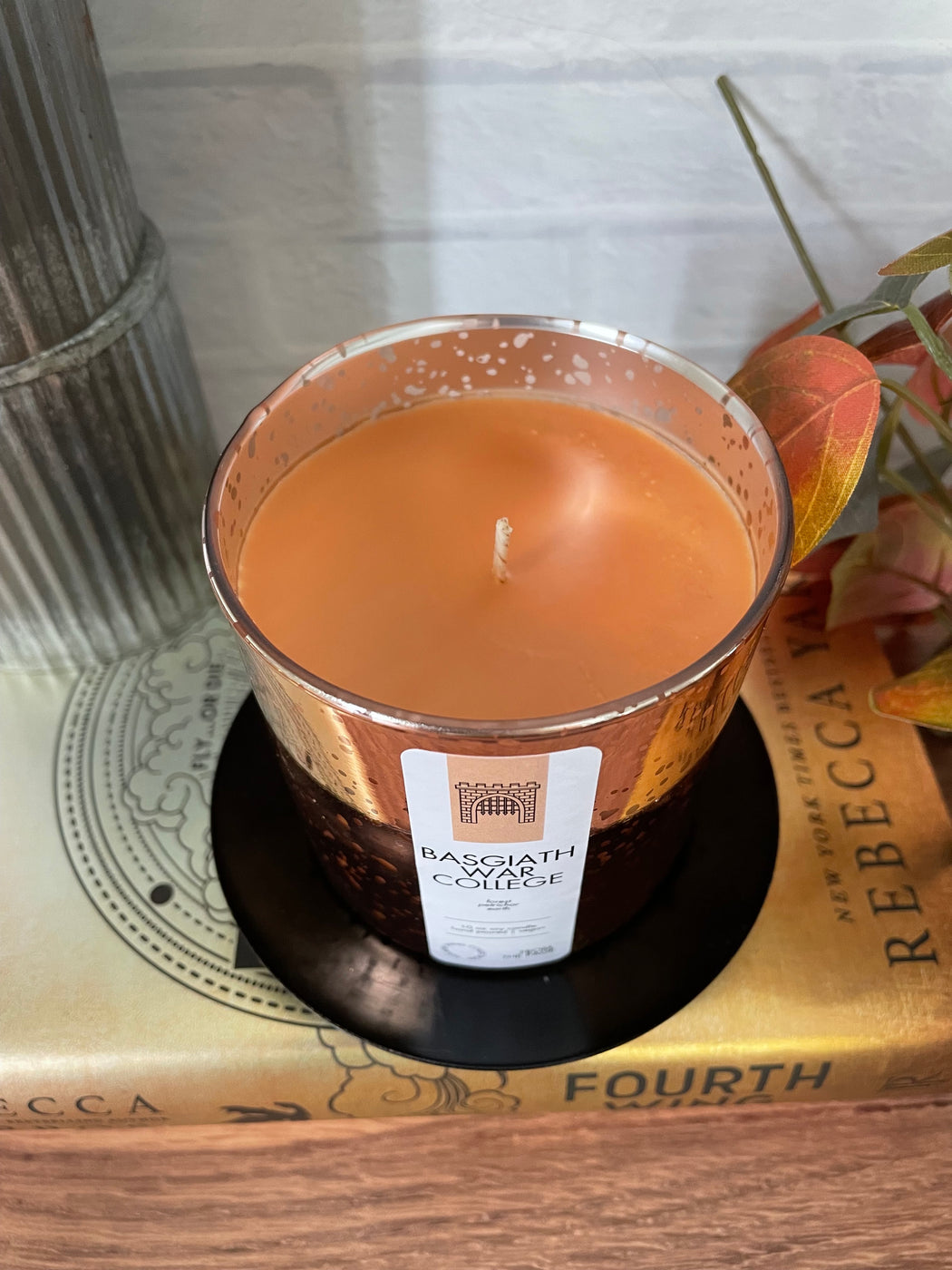 Basgiath War College candle | Fourth Wing collection
Fourth Wing Officially Licensed Collection
Enter a world of high stakes, dragons, and fantasy with our Fourth Wing collection!
Basgiath War College will transport you straight to the grounds of the ruthless college!
It is an outdoorsy scent of forest, petrichor, and earth.
___________________
Candle Info:
-10 oz soy candle
-vegan & hand poured
-speckled tumbler jar
-burn time 60+hrs
Artwork inspired by the book FOURTH WING by Rebecca Yarros, published by Red Tower Books, an imprint of Entangled Publishing, LLC. Copyright 2023 by Rebecca Yarros. Artwork by From the Page.
I affirm that the artwork featured on the products available for purchase is entirely my own original creation. Rebecca Yarros and Red Tower Books/Entangled Publishing have provided their approval for the use of this artwork, but please note that they have not directly collaborated with me in the artistic process. Additionally, any character traits depicted in the artwork are purely the result of my imagination and have no connection to any future characters in books by Rebecca Yarros, as I possess no foreknowledge of such traits.