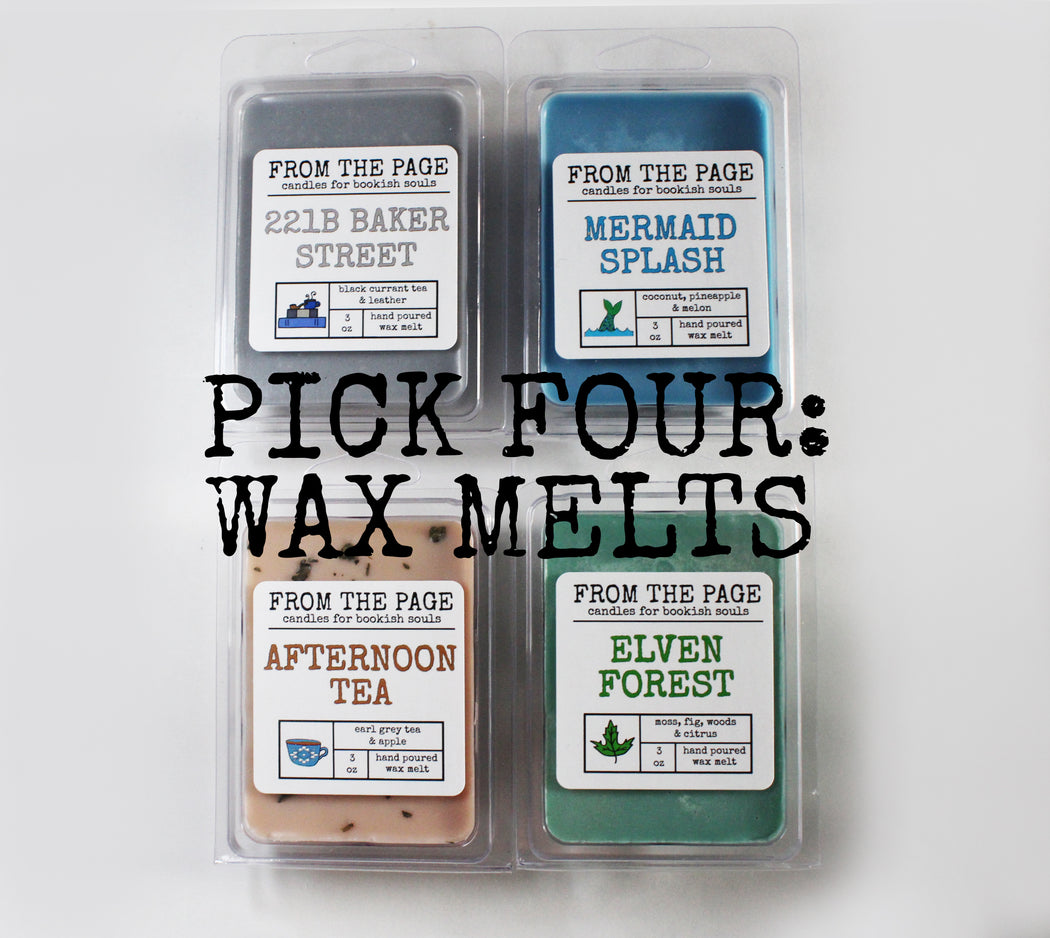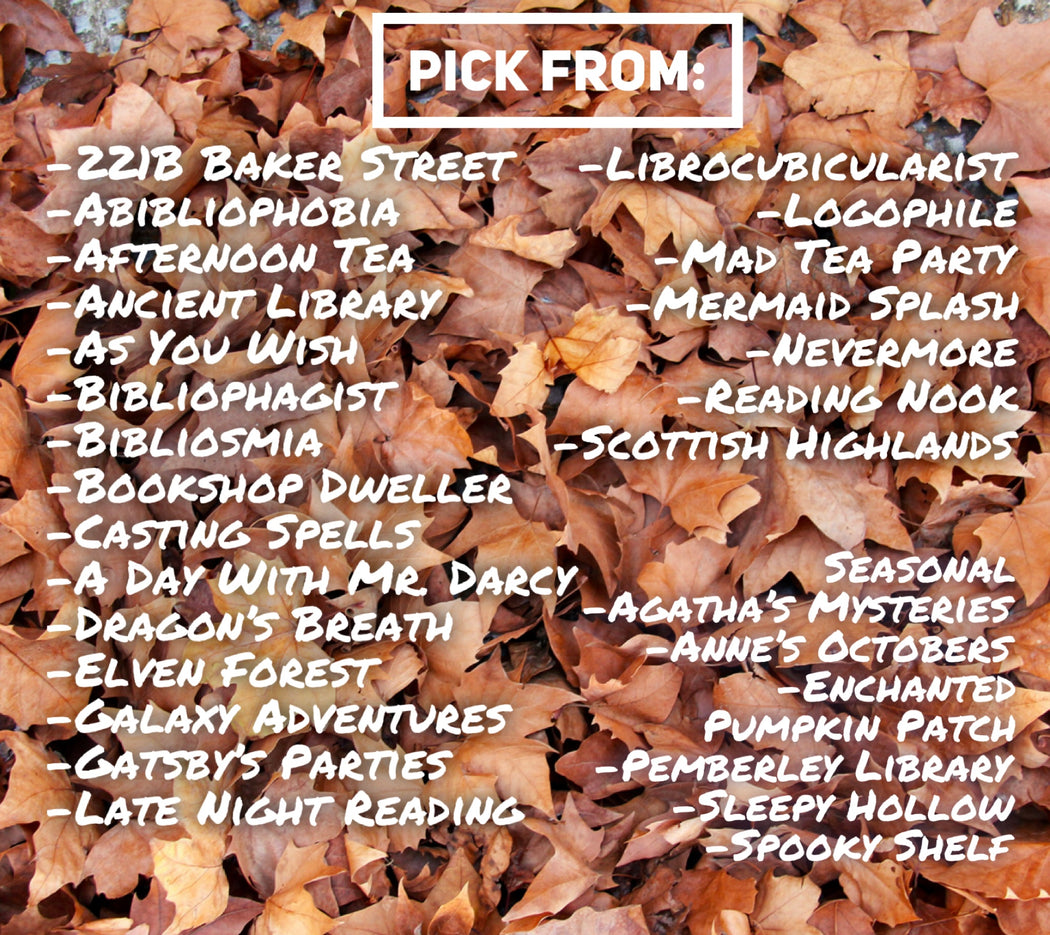 Wax melts are perfect for filling a room with scent without lighting a candle. Pick 4 scents from the options and enjoy! This listing is for four pack of melts - each single pack has 6 breakable cubes.
Scroll for the scents or check individual candle listings for the details!
Info-
Size: Four 3oz pack of wax tarts. Each pack contains six tarts.

Use: Place 1-2 tart cubes in your tart warmer and enjoy! Please refer to the instructions that come with your tart warmer for use and cleaning.

Made With: The tarts are made with soy wax, which is eco-friendly, vegan, American grown and renewable. They are all hand poured.

**The candle of the month and some seasonal candles are NOT available for the sampler pack! Please check the list.**
-Scents:
-221B Baker Street: black currant tea & leather
-Abibliophobia: caramel marshmallow
-Afternoon Tea: earl grey tea & apple
-Ancient Library: tonka, rosewood, oak & oud
-As You Wish: apple, peach & hydrangea
-Bibliophagist: coffee & vanilla
-Bibliosmia: paper, amber, cedar, musk & vanilla
-Bookshop Dweller: sandalwood, vanilla & violet
-Casting Spells: rosemary, woods, sage & eucalyptus
-A Day With Mr. Darcy: honeysuckle, meadow & orange
-Dragon's Breath: fire, patchouli & cedar
-Elven Forest: moss, fig, citrus & woods
-Galaxy Adventures: nag champa
-Gatsby's Parties: champagne & sugared lemon
-Late Night Reading: lavender vanilla
-Librocubicularist: clean cotton & rain
-Logophile: sea salt & orchid
-Mad Tea Party: white tea & bergamot
-Nevermore: oakmoss & amber
-Reading Nook: amber, coriander & dark musk
-Scottish Highlands: heather, violet & bergamot

Seasonal
-Agatha's Mysteries: leaves, apple cider, pecan & cedar
-Anne's Octobers: cranberry, apple harvest & spice
-Enchanted Pumpkin Patch: pumpkin, cinnamon & toasted sugar
-Pemberley Library: white oak, tobacco & leather
-Sleepy Hollow: cinnamon, clove, nutmeg & vanilla
-Spooky Shelf: coffee, chocolate, honey & maple wood
___________________________________________________________________
**Please include your four choices in the personalization box!*
___________________________________________________________________