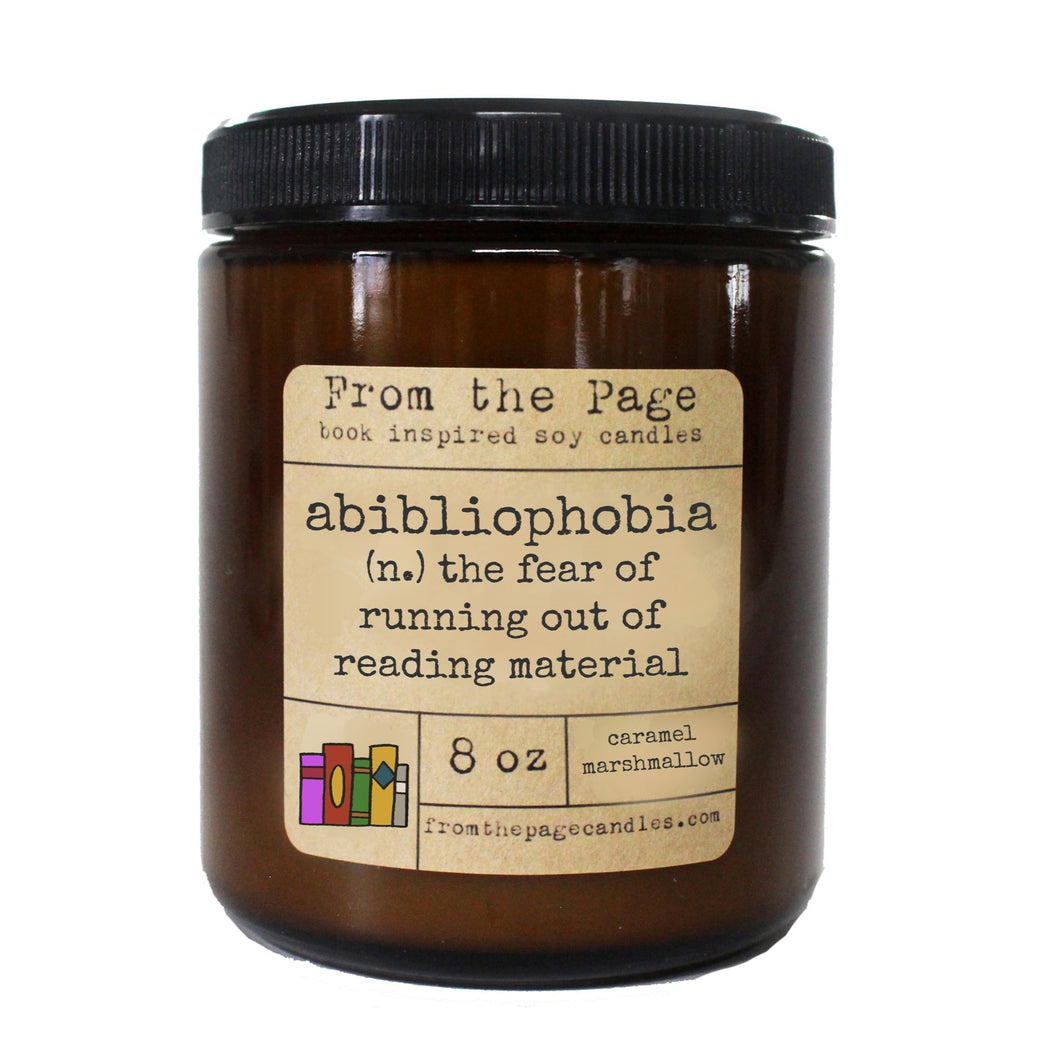 This bookish words collection is perfect for bookworms!

The candle is:
Abibliophobia (n.) the fear of running out of reading material

A delicious mix of caramel and marshmallow!

Size: 8 oz amber jar
Scent: caramel marshmallow.
Made With: This candle is made with soy wax, which is eco-friendly, American grown and renewable. You can wash out and use the jar afterward if you wish! It is hand poured and burns for approximately 45-50 hours.