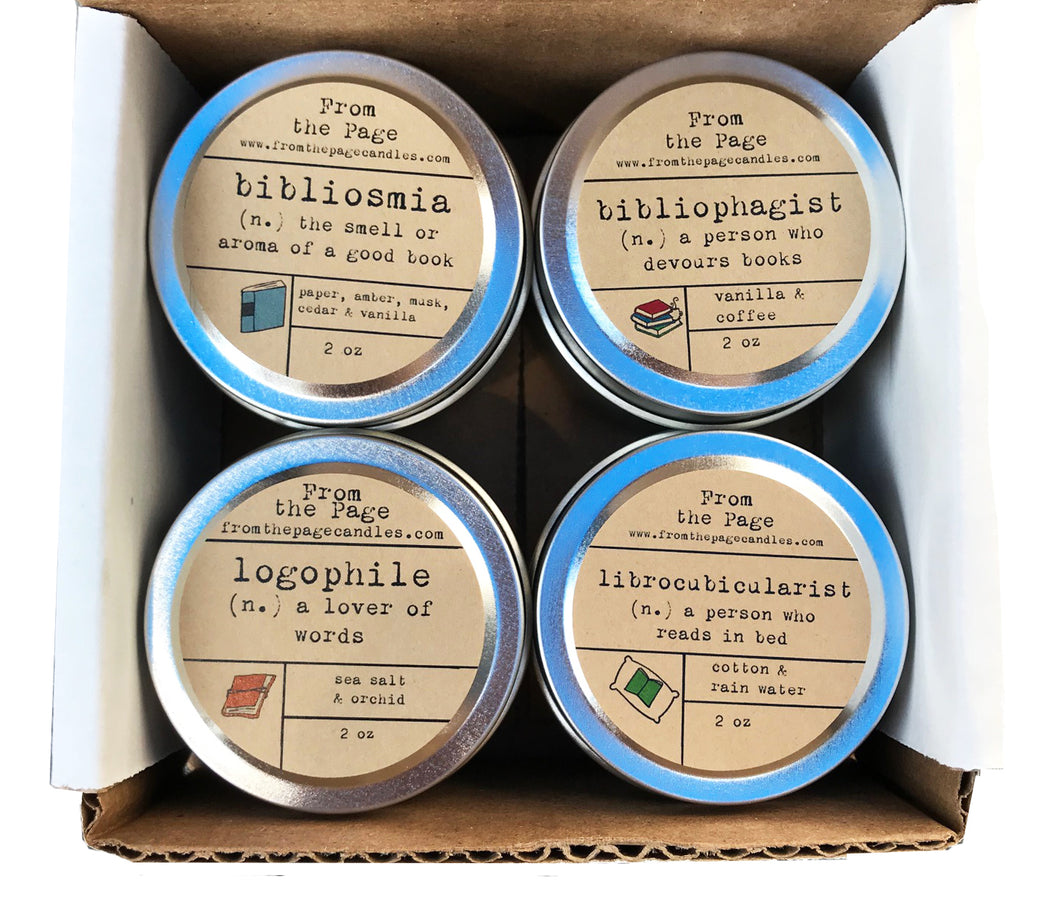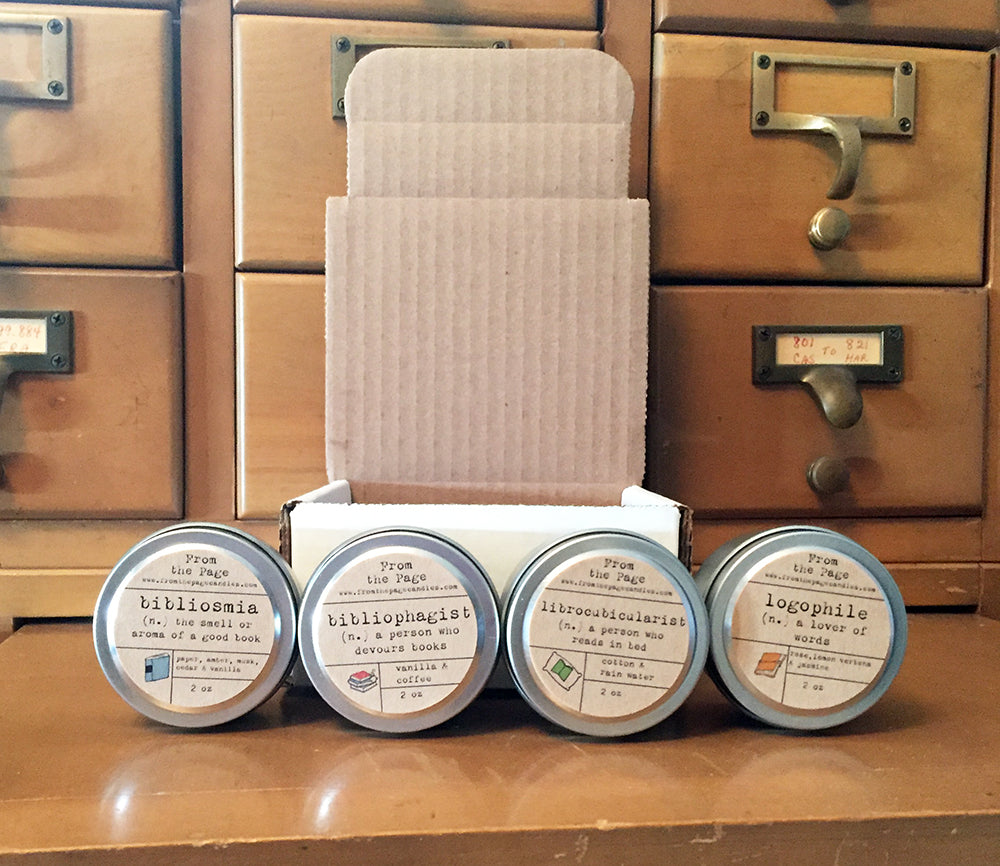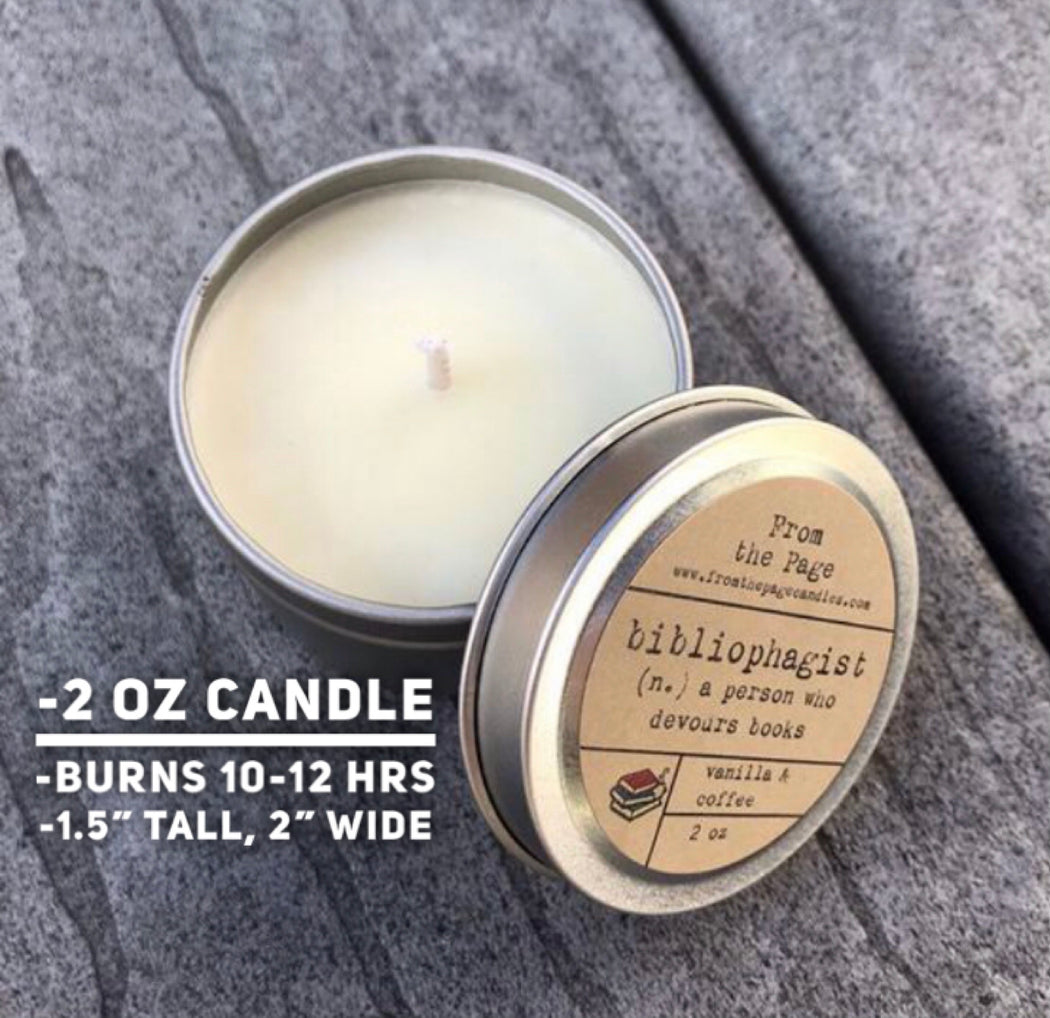 This set is perfect to get a sample of the original four book definition candles!
It includes FOUR 2 oz candles which burn for 10-12 hours. The scents are:
Bibliosmia: amber, paper, vanilla and musk
Bibliophagist: coffee and vanilla
Logophile: sea salt and orchid
Librocubicularist: rain water and cotton
Candle Info:
The candles are made with soy wax, which is eco-friendly, American grown and renewable. You can wash out and use the tins afterward if you wish! They're hand poured and burn for approximately 10-12 hours.
Gift Boxes:
If you'd like your candles in the white gift box shown for easy gifting, you can add that option on!