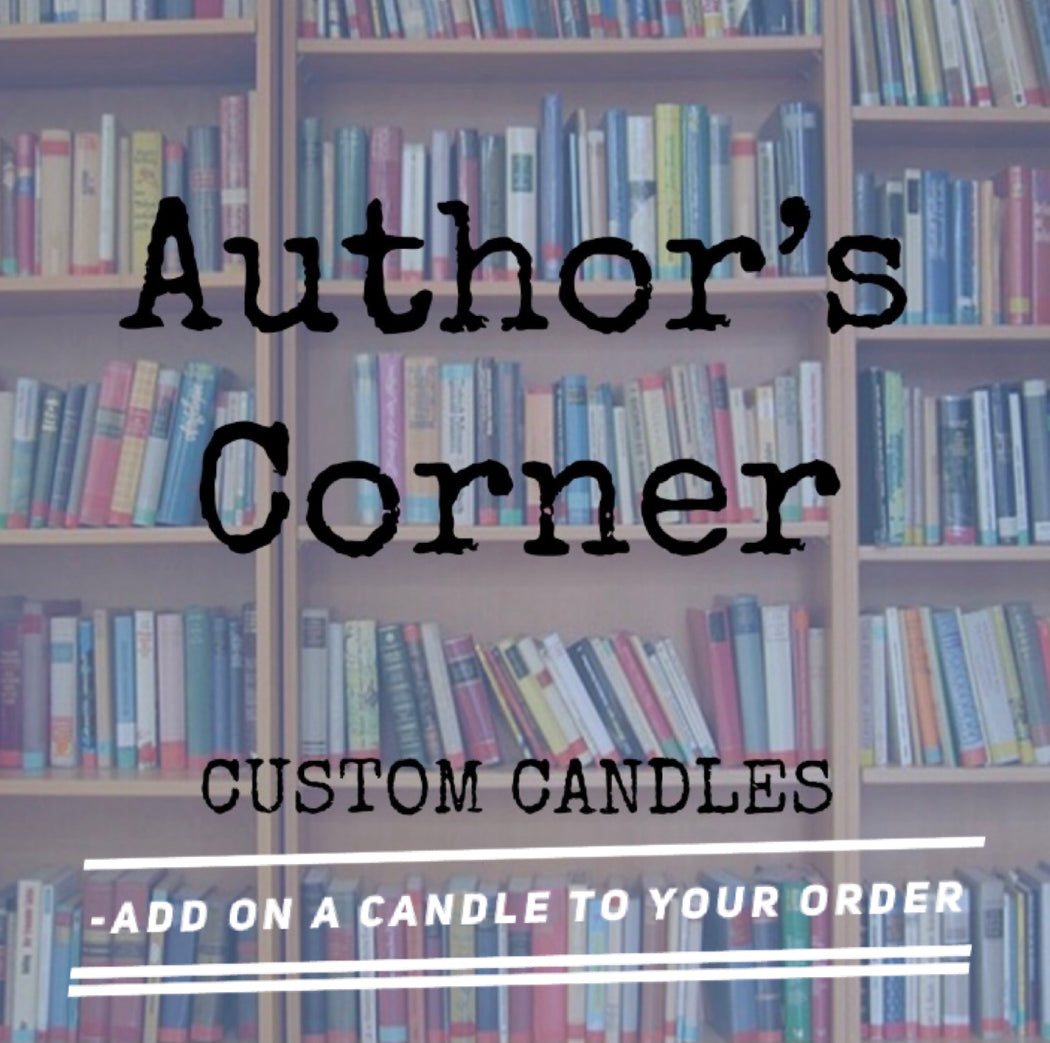 The Author's Corner
This listing is for an additional candle to your Author's Corner purchase! 

You must have purchased the original Author's Corner listing - this is an add on! 
Info: 
The candle is 8 oz, and burns for 55-60 hours. Soy wax is used, which is eco-friendly and longer burning! 
*Please only purchase this if you are the author of the book or have permission to use the work for a custom candle.*
Check Out
When checking out, please leave all customization info from the above list in the notes, or email hello@fromthepagecandles.com